Die aktuelle Saison – die neunte Saison – endet gerade in den Series
The Series 2023:
Aktuelle Titelträger 2023 sind:
The Series: Fairport Stars (zum 2. Mal)
George-Ruth-Tropy: Redford Flyers (1)
Die State League-Champions:
Assentia: Hambry Lakers (1)
Astoria State: Redford Flyers (1)
Freeland: Fairport Stars (4 – neuer Rekord)
Laurentiana: Port Virgina Lizzards (3 – neuer Rekord)
New Alcantara: Harper Bees (2)
Serena: Stanton Hawks (3 – neuer Rekord)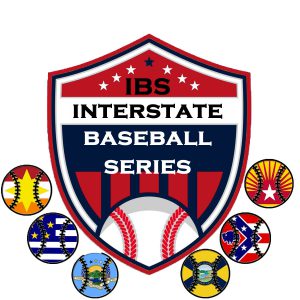 Die Interstate Baseball Series wurde 2015 mit 30 Teams gegründet. Die 30 Teams sind in sechs State Leagues aufgeteilt. Die Spiele innerhalb der State Leagues bilden die Regular Season. Das beste Team erhält die George-Ruth-Trophy.
Die jeweiligen State Leagues-Champions und Runner Ups erreichen dann die Play Offs (die Post Season), die die eigentliche Series sind. Hierbei sind die State Champions bereits für das Viertelfinale qualifiziert und die Die Runner Ups müssen noch in Wild Card-Runden antreten.
Die IBS ist eine geschlossene Liga ohne Auf- oder Absteiger. Neue Spieler werden derzeit von den Universitäten und teilweise auch von High Schools angeworben.
Die IBS ist als Talentpool der Baseball-Profi-Liga in Astor, vorgesehen.